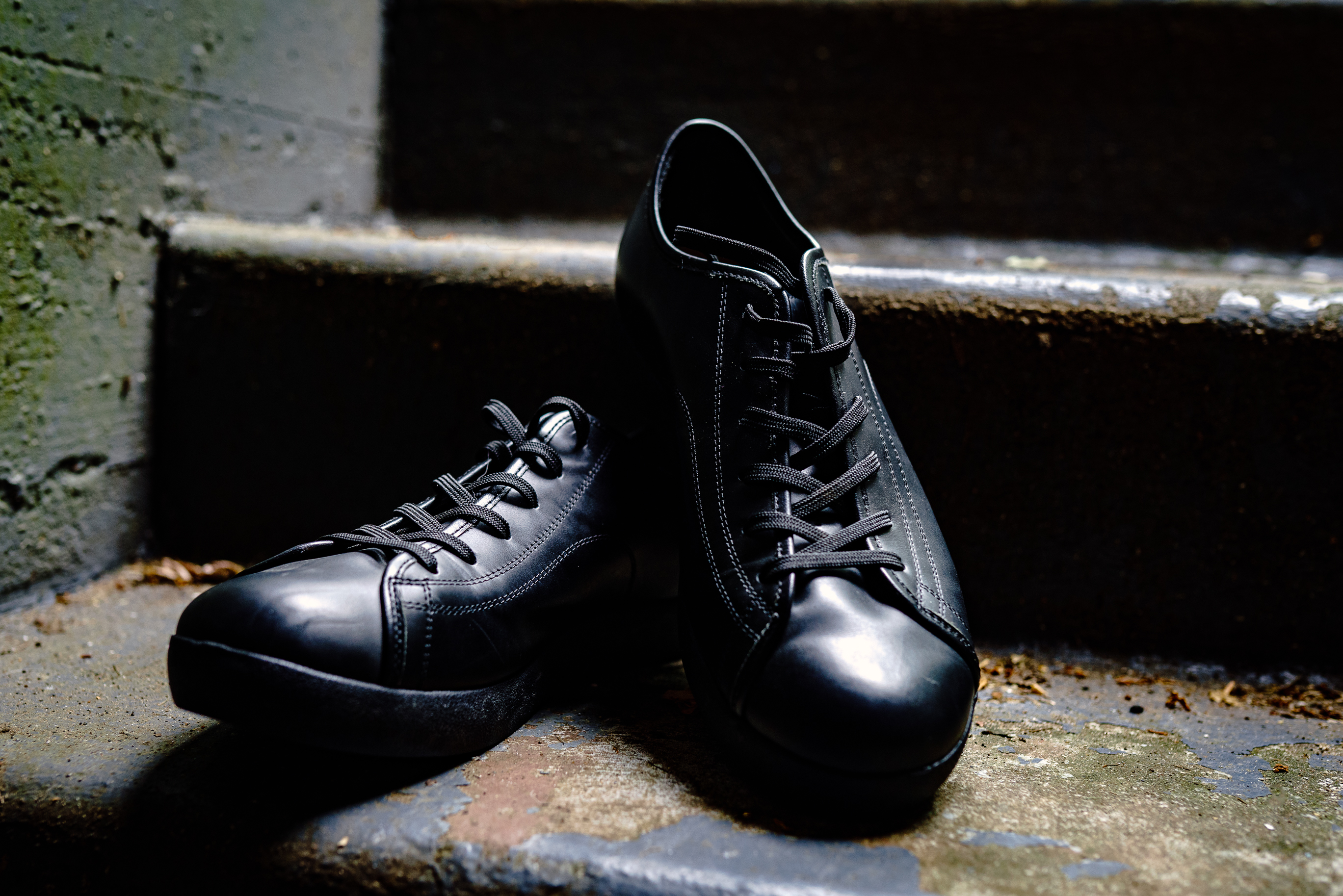 In shiny black shoes, I pedaled downtown to a meeting, and en route shared a couple glimpses of my new kicks here and there. After a month wearing the Quoc Phams, the most remarkable thing about them is how comfortable they are on, and off the bike. The Urbanite Lows are an everyday-dress shoe that just happen to have cleats recessed in the sole. After my ride, I kept them on, and wore them out that night. I have this thing about being a Boy Scout and prepared for any eventuality, and that includes a ride.
My jeans have shiny pockets, my shirt an athletic cut made with breathable materials, and unless I showed the guest at the dinner party the cleats, no one would know I was wearing bike shoes. Anybody wanna street sprint after dinner and before a night cap? I'm ready. And, that's how it should be for urban bike kit.
While road brands fetishize their shoes and often paint them in stripper nail-polish colors, from Quoc Pham's City Collection, you get the basic black and browns with laces in high or low tops. The shoes work so well because of the balanced, hardened sole. Meaning, it's stiff enough to effectively pedal and with a rubber sole for comfort. A natural cork footbed with EVA wick...