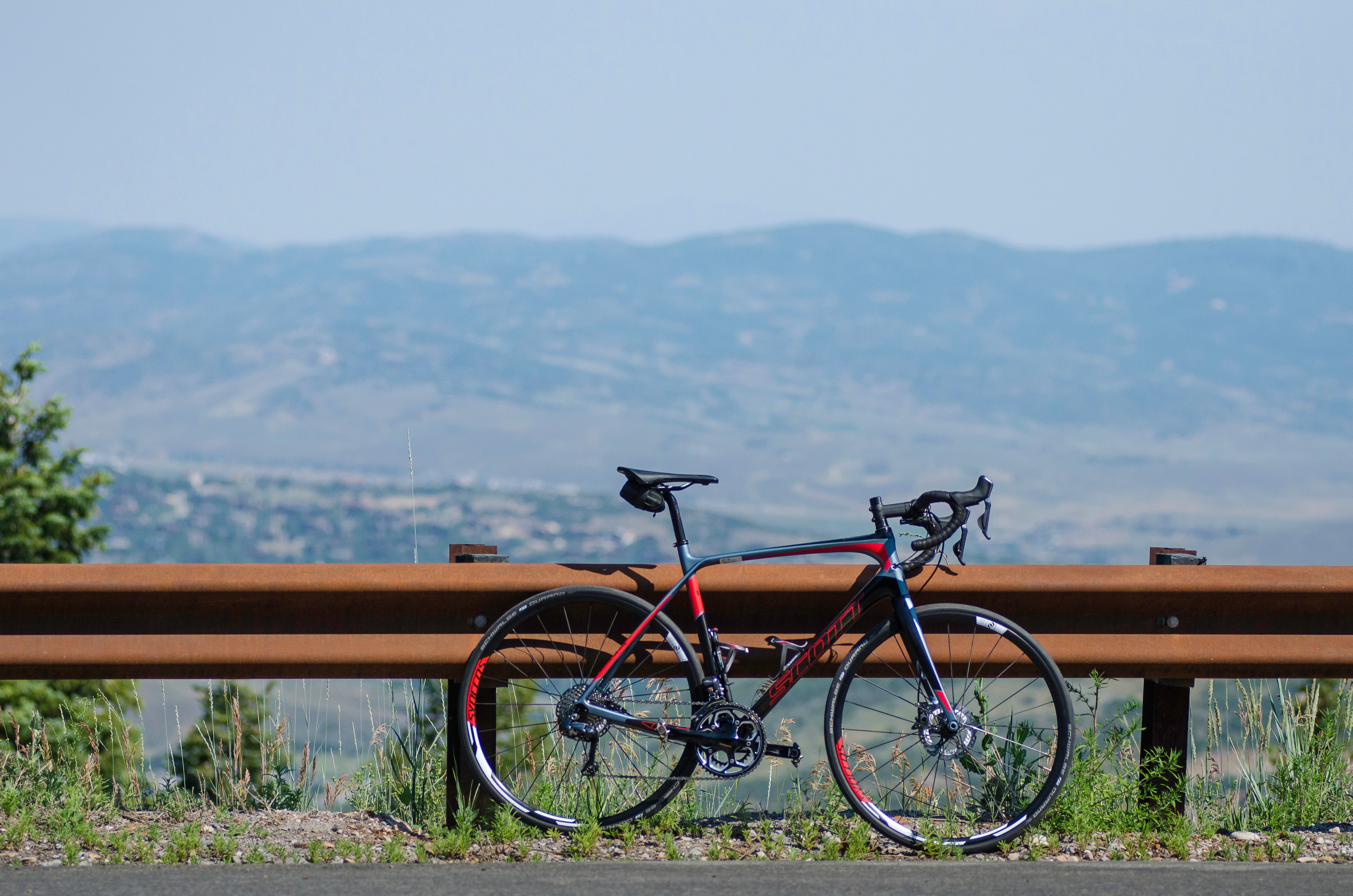 The bike industry has struggled with the emergence of the endurance bike category. Manufacturers have struggled with how to market them, how to spec them, even what to call them. The ski industry figured this stuff out a couple of decades ago. You've got downhill skis, slalom skis, GS skis and super G skis. I forgot powder skis and all-mountain skis. I could go on. The ski world—skiers and manufacturers—all figured out a simple truth: horses for courses. Finally, we're catching up to the idea that many of us might be happier on a bike other than the ones being raced at the Tour of Flanders.
Scott entered the endurance bike category this year with the introduction of the Solace. Unlike some bikes in the endurance category, the Solace is still a proper road bike with zippy handling. Many endurance bikes feature touring bike geometry with a longer wheelbase and slower handling. What's different about the Solace from other offerings is the fit. With a longer head tube and slightly steeper seat tube angle, this bike is meant for riders who no longer have the flexibility of a teenage gymnast, which is to say most of us generate more power when we're not folded in half.
At the recent Scott Week intro for 2015 model year products, Scott added an additional wrinkle: a disc brake version. With 135mm-rear spacing and a through-axle design for the fork and rear triangle, the disc edition of the Solace is an ideal bi...