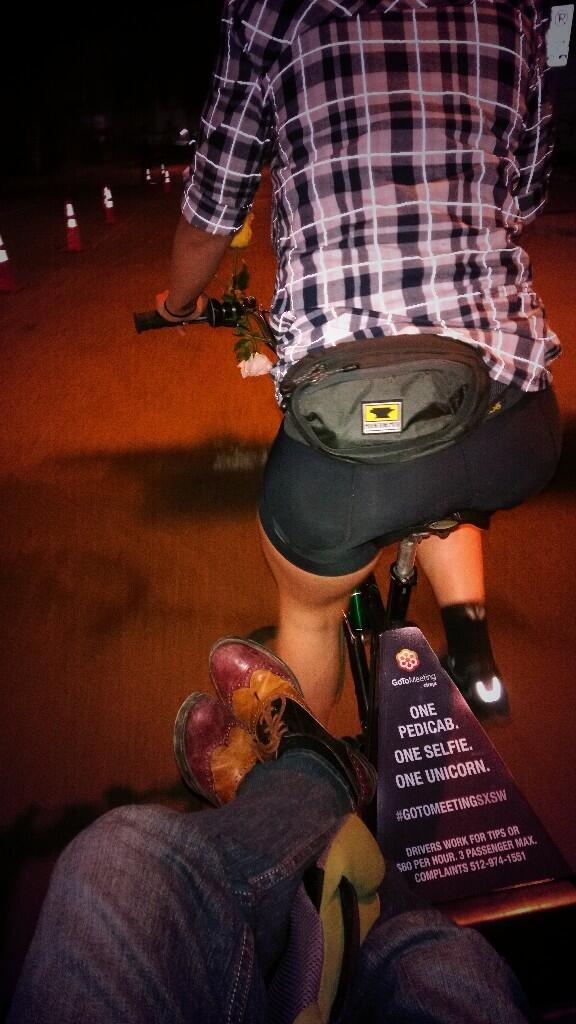 After a decade at a bicycle company, I was only 3 months into a new gig at a health care startup when I was asked to head to SXSW to both check out the scene, and spend 15 minutes speaking to an audience about where health care is headed. It was a remarkable invitation, certain & clear validation that this entrepreneurial idea I'd been invited to build upon was worth exploring. A shift from bikes to health care wasn't as big as it sounds: I simply moved from the chassis, to the motor. On either side of that man/machine barrier, the human motivation is remarkably similar: live a better life. It's a simple idea, but there's a lot that goes into achieving it. It's subjective, but so are most sources of dopamine and seratonin. And like it or not, those are the only two things you really like. This, as with other things, is evidence that a career shift into science has taught me quite a lot, quite quickly.
My SXSW experience saw evidence of this ambition everywhere, and that was probably the biggest and most notable aspect of the show overall: it oozed ambition. Some of it was flawed and phony, some of it misplaced, and some of it just plain odd, but for the most part, people were there because they thought it'd make some part of their lives better. They'd launch their app, they'd meet someone who could help their business, they'd hire someone they'd been looking for, or they'd learn something that would help them do something better. Even the few jaded regulars I met couldn't bring down the vibrance. I've been to plenty of conferences, but this one felt more like the first week of grad school, everybody buzzing on the maybe-not-delusional high of making something of themselves.
Spending a good part of the conference navigatin...